Lynced Torres
M.I.celium mexicanus
Rejecting Modernity through
Zapotec Futurism
︎Enter the M.I. space here
Advisors: Sheila Kennedy
Readers: Gediminas Urbonas, Lorena Bello Gomez
Psilocybin Spirit Guide
[M.I.]celium mexicanus is an entry point for architects and humans to consider transforming their relationship to the Earth's critical zone through reconciliation with mushrooms to cultivate fungal allyship. The thesis examines and reimagines a future of building that drives towards the biological vs. that which is mineralized and controlled through unempathetic forces such as extraction through mining, greenwashing renewable energy to sustain mining production, and commercialization of architecture and planning practices. These elements are contaminants in the culture and lives of the Zapotec community residing in Juchitan, Oaxaca and perpetuate a historical system of colonisation and exploitation by not only foreign powers, but their own country and people.

Spirit Guide and the Mind
The city itself currently as of 2021 has not completely been able to rebuild the damage faced in the event of the 2017 hurricane that struck in the southern coast of the Isthmus de Tehuantepec. Government aid is minimal and services towards westernized modular building units like the concrete block, which are not ideal given the hot climate, serve as a unitized symbol for economic status, and is also susceptible to destruction.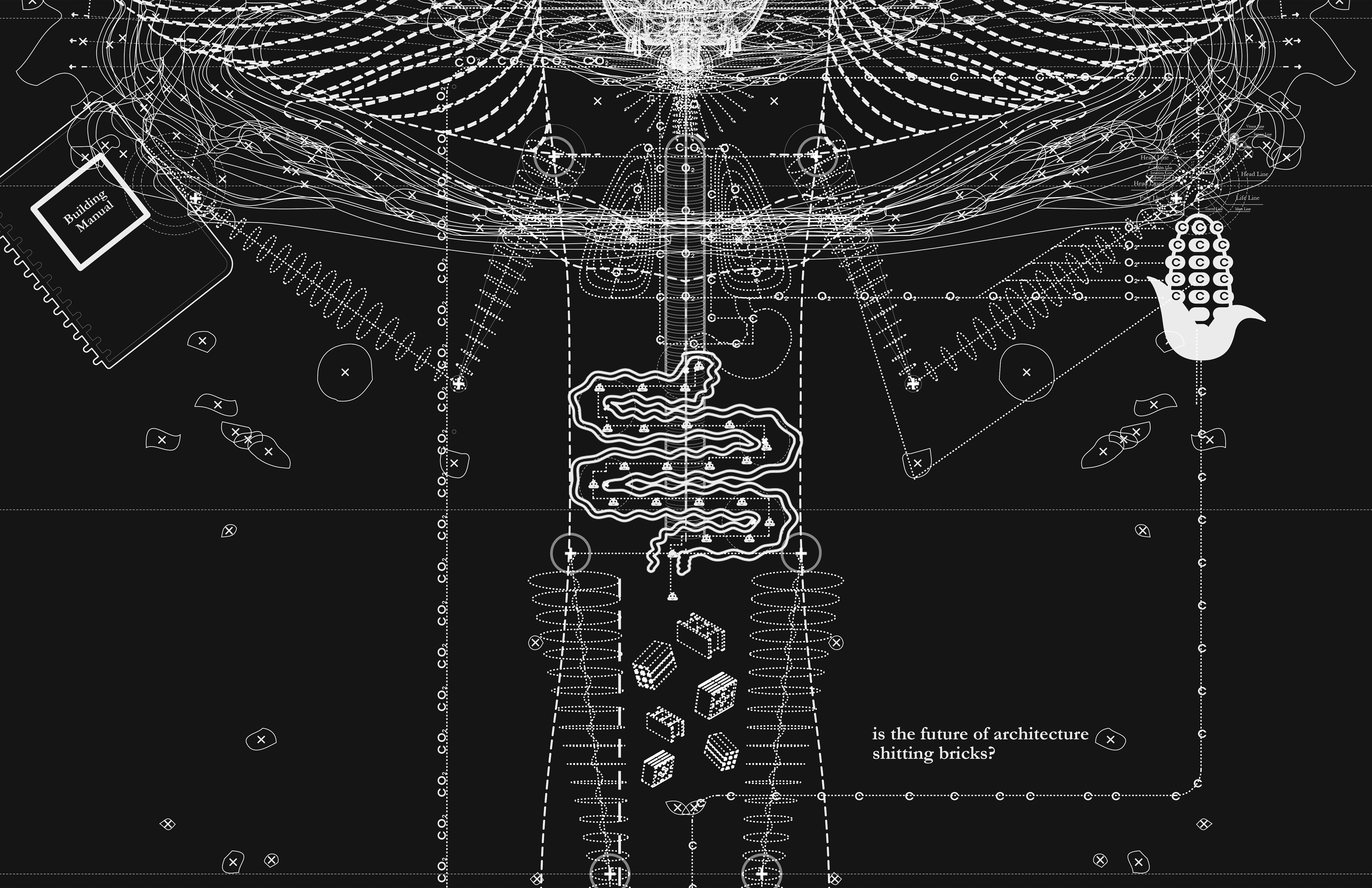 Spirit Guide and the Body
The house and temple of the future embeds all the ideals, values, and ACTIONS that it may collectively take to revitalize the very soil and territory that offers itself as a substrate for life. The actions reflect and respect the rituals of the "The People" as they are no longer considered inhabitants of the past, incapable of appreciating and forging technology for the modern world. Rather, in an act of architectural and environmental anarchy, they guide the future away from extraction and towards circular economies through their collective wisdom of the past, experience in the survival of countless apocalypses, and with their close ties to mushrooms.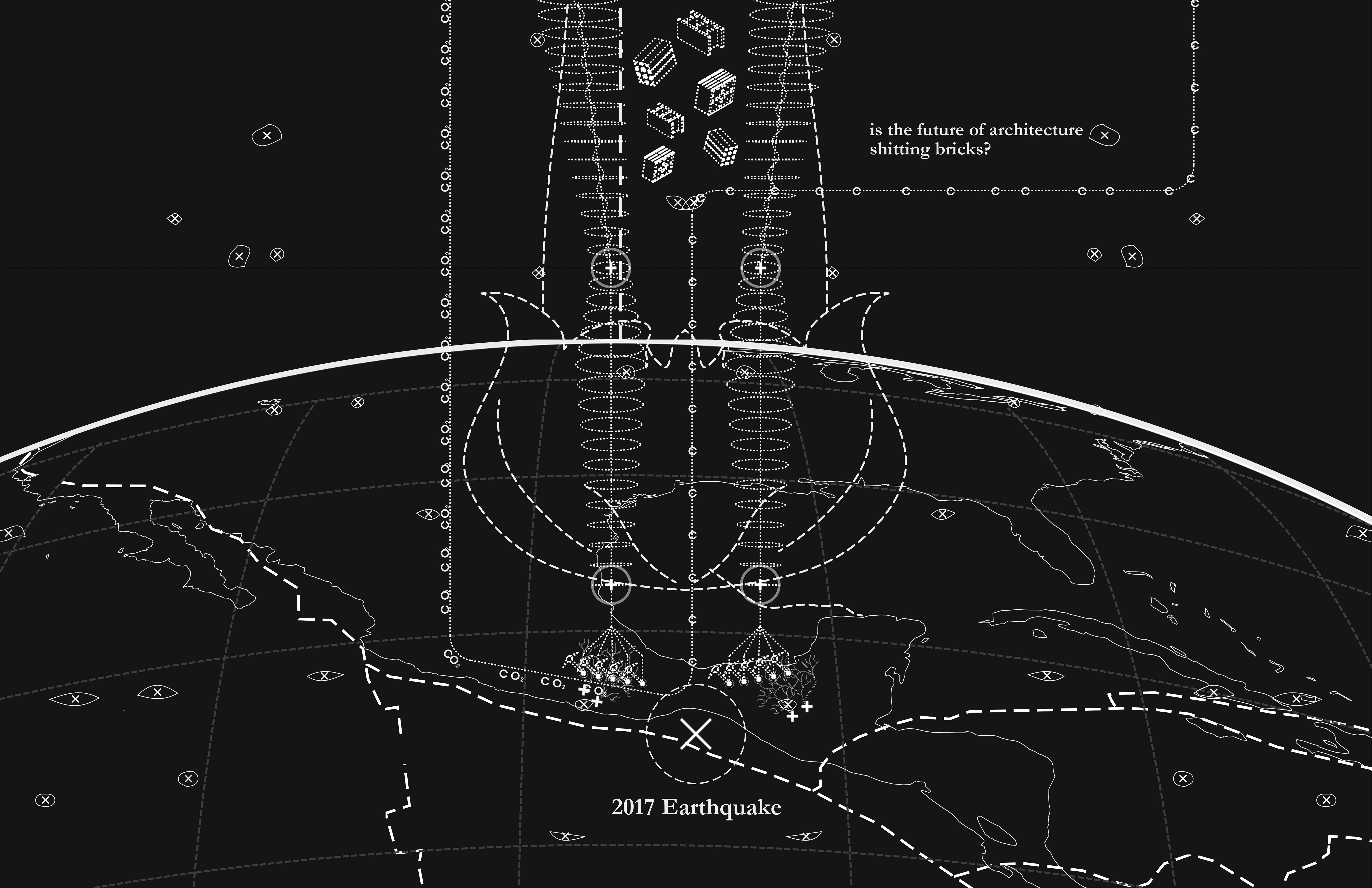 Spirit Guide and the Body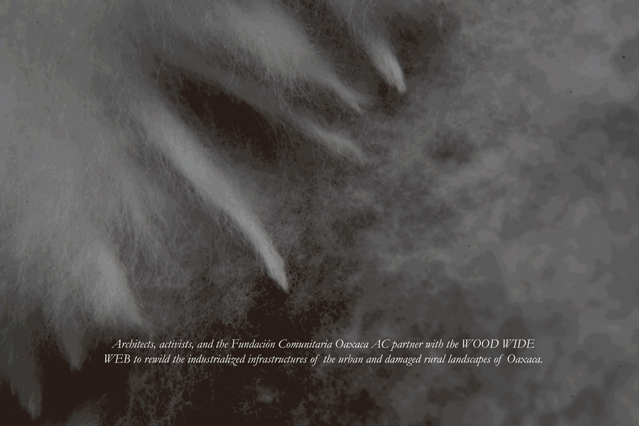 Mycelium Growth Plate (strain Mazatapec) photographed by Skylar Perez
Indigenous Migration to the Mountains Post-Cortez
The Rituals that Survived
Oaxacan Migrations Post-NAFTA
Myceliumgraphy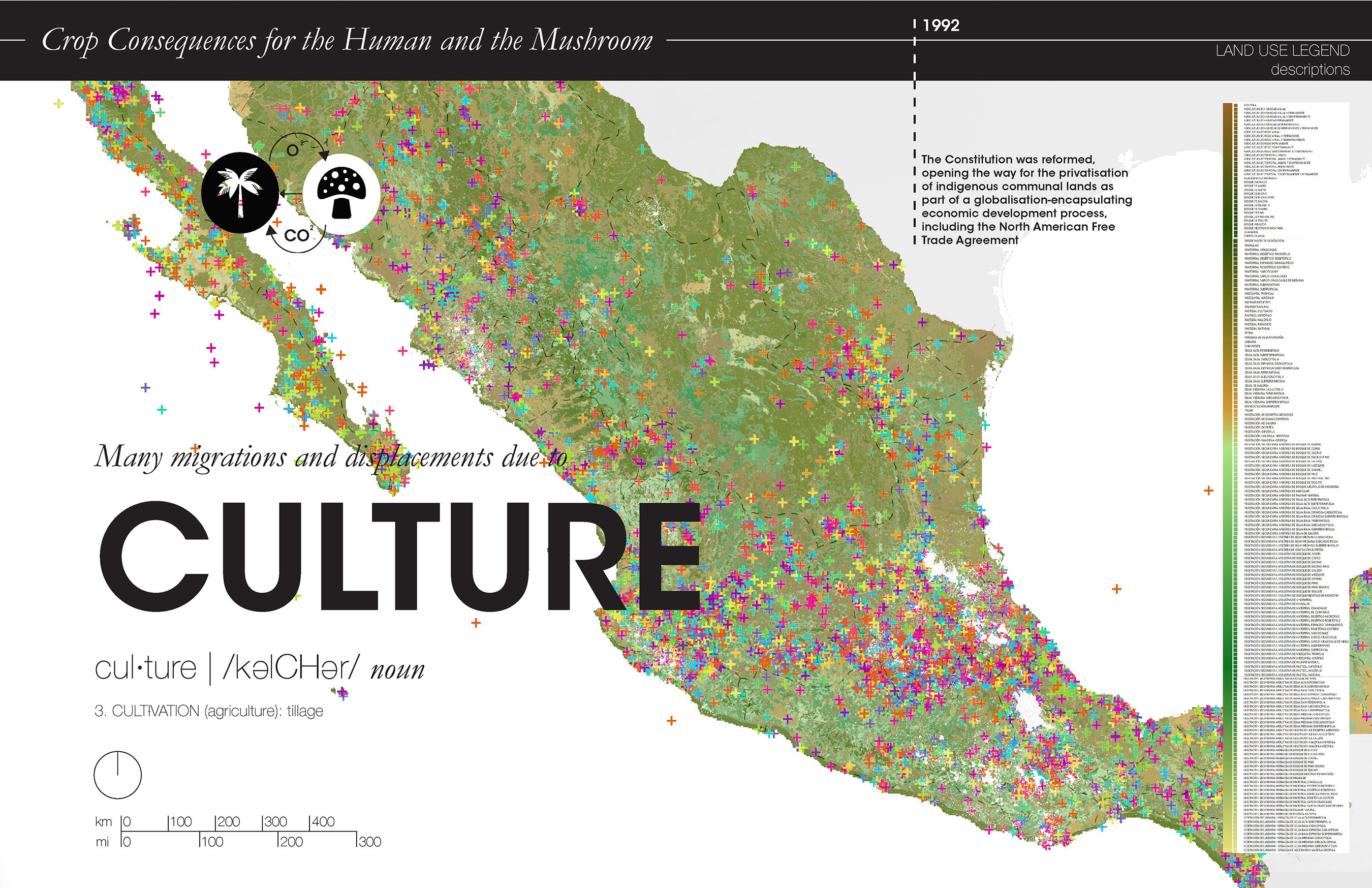 Cultivation
Mining in Mexico, the Industrial Complex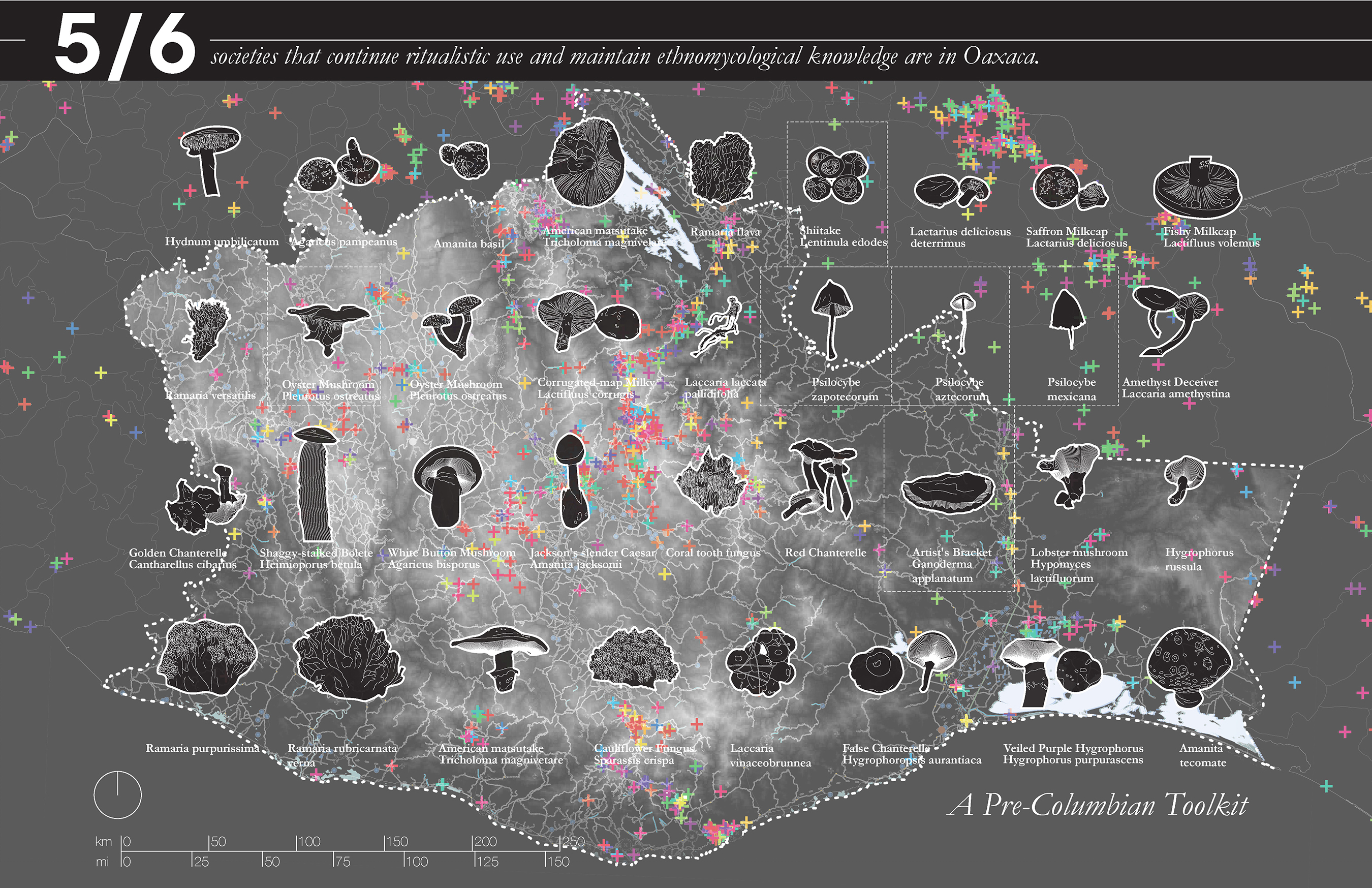 Oaxaca's Pre-Columbian Toolkit