Ben Hoyle and Eytan Levi
Still Standing
Cooperative strategies for
the renovation of
Soviet mass housing
Advisor:
Ana Miljački
Readers:
Susanne Schindler, Kairos Shen, Marc Simmons
"It's easy to build cheap and quickly!" Source: Tishkin Valentin Pavlovich, 1950s
Mass housing across the former Soviet Union is in varying states of disrepair, having lasted much longer than it was expected to when built in the 1960s. Treatment of the buildings varies greatly depending on context, as some are replaced, others are renovated, and many are neglected. But in most places, residents own their apartment units, having obtained them at a minimal cost following the collapse of the USSR. While this leaves many apartment owners responsible for common amenities that they don't have the means or incentives to maintain, it also puts them in a position to leverage the latent value of the Soviet structures they live in.
Elevation from the 1-467 building series drawing set, 1966
Current trends do not take full advantage of these circumstances, and it is often external developers who manage to profit from the land value of Soviet housing, leaving residents with inadequate compensation. No matter what happens to the buildings, the legacy of mass housing is deeply entrenched and will continue to shape the built environment for generations to come. We argue that it is essential to keep the original structures — with modifications and updates — to create agency for residents in how this legacy is carried into the future.
Construction of a 1-467 building
This thesis demonstrates three scenarios in which residents of the same type of prefabricated modernist housing — in sites spread across the former Soviet territory — collectively leverage their apartments to create renovations that serve their common interests. Using contemporary mass timber construction technology and taking full advantage of local real estate markets, residents can self-organize to improve their living spaces.
1:50 model of prefabricated panels for the 1-467 building series
Map of Soviet Industries
1-467 series buildings in Riga, Moscow and Surgut
Surroundings of a 1-467 building in Riga
Surroundings of a 1-467 building in Riga
1:200 model of a 1-467 building in Riga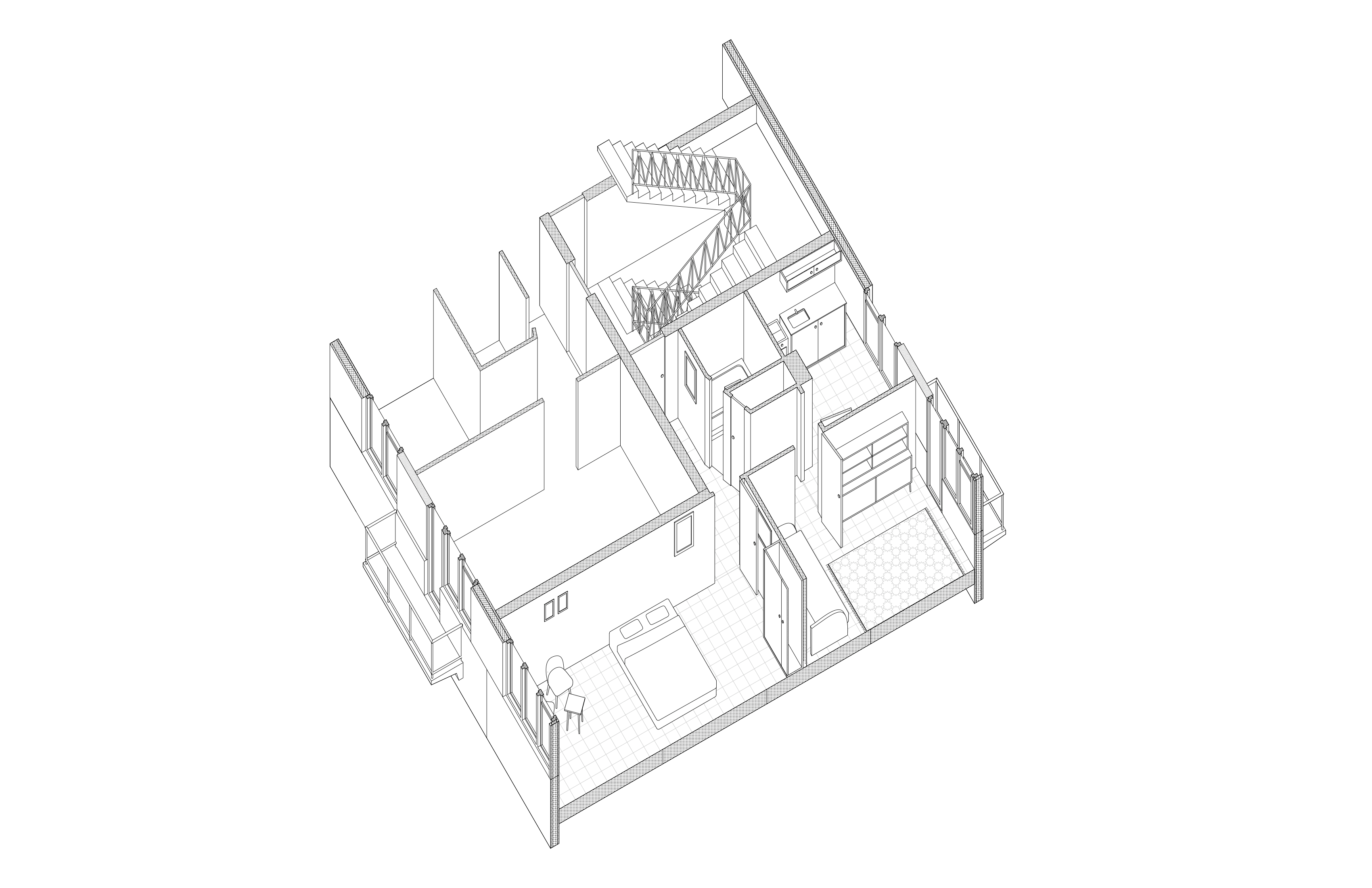 Renovations taking place over a 1-467 building in Riga, Moscow and Surgut